Conservation Commission Mailing Address: PO Box 715 East Dorset, VT 05253

Dorset Conservation Commission Members:

Malcolm Cooper Jr, Chair
Alan Calfee
Kevin O'Toole
Chip Ams
Lee Romano
Art Gilbert


---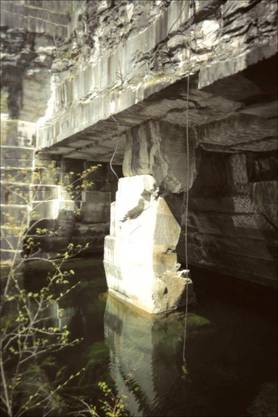 THE OWLS HEAD TOWN FOREST PROJECT:

The Gettysburg Quarry property is home to a fantastic marble quarry, the hiking trail to Gilbert Lookout at Owls Head, and many rare plants and natural communities.

Recently the Dorset Conservation Commission set out to conserve the Gettysburg Quarry property by having the Town purchase the land to expand the current Town Forest on Owls Head. The cost for the purchase of the land and establishment of a maintenance fund is tabbed at $650,000.

In 2014 the Town received nearly $450,000 in grant funding from the United States Forest Service Community Forest & Open Space Program/ and the Vermont Housing & Conservation Board. In addition we have raised $205,000 from pledges & donations.

WE DID IT WITH YOUR HELP!

Call 362-4571 x 3 or email: townmanager@gmail.com with questions.

---
---
| | |
| --- | --- |
| Owls Head Town Forest Expansion Map: | Owls Head Public Presentation 11-19-13: |
Aerial view of Owls Head taken on Feb 7, 2014