DORSET TOWN CLERK'S OFFICE: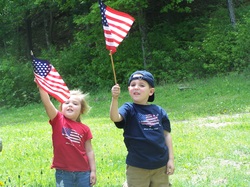 Town Clerk: Sandra Pinsonault, CMC, CVC, MMC
Burr & Burton Seminary - 77'
Castleton State College
Certified Vermont Clerk - 2002
Certified Municipal Clerk from International Institute of Municipal Clerk - 2008 Vermont Municipal Clerks' & Treasurers' Association - Clerk of the Year - 2009 Master Municipal Clerk from International Institute of Municipal Clerk - 2013
International Institute of Municipal Clerk Athenian Fellow - 2013
Vermont League of Cities and Towns (VLCT) Board of Directors - 2014

Asst. Clerk: Judith Collins dorsetclerk@gmail.com

Office Hours: Monday-Friday 8:00am-4:00pm (Summer Fridays 8:00am to noon)

Mailing Address: PO Box 24 East Dorset, VT 05253

Phone: 802.362.4571 x 2 Email: dorsetclerk@gmail.com

The Town Clerk's Office is located in the lovely village of East Dorset at 112 Mad Tom Road. The office is on the first floor, at the rear of the building next to the parking lot. Our office is responsible for the recording of all land records, maintaining all vital records, supervising elections, issuing Fish & Wildlife licenses, Dog licenses, and renewal of Motor Vehicle registrations.

We are here to assist our residents and visitors alike, if you have any question relating to the Town of Dorset, do not hesitate to give our office a call, we will try to answer your questions, and if we are unable to assist, we will direct you to the right department.

Services Provided:
Vital Records Birth Certificates/Death Certificates
Land Records
Public Notary
Dog Licenses

- REMEMBER TO RENEW DOG LICENSES BY APRIL 1st, Licenses are $11.00 for dogs that are spayed or neutered and $15.00 if the dog is not spayed or neutered. Proof of a current rabies vaccine is required. After April 1st the fees increase to $13.00 and $19.00. Also available Hunting & Fishing Licenses, Notary.
---